Windscreen Camera Recalibration
ADAS Recalibration System
Fast Autoglass can repair and replace windscreens with ADAS (Advanced Driver Assistance Systems) safety systems. Because we can recalibrate your ADAS cameras at our workshop, there are no delays created by having to send vehicles back to the dealership.
In this day and age it's not uncommon for new vehicle technology to suddenly appear as a way to improve performance and safety. One such feature that you will be seeing more often is windscreen-mounted cameras that point straight ahead. These cameras provide safety benefits of being able to detect lane-drifting and alert the driver, automatic slow your car down if the vehicle ahead of you gets too close (a rear-ending scenario), or to brake hard if a major obstacle suddenly appears.
With the incredible features brought by these cameras comes the unfortunate downside of windscreen-mounted cameras needing realignment should the windscreen require replacement after suffering damage. Only glass replacement specialists with the correct training and manufacturer-approved equipment can ensure that the safety system is correctly calibrated and back to normal functioning.
Fast Autoglass is committed to the safe driving of our customers and is now fully setup to be able to perform full windscreen camera recalibrations onsite, without needing to send cars away or order in recalibration equipment.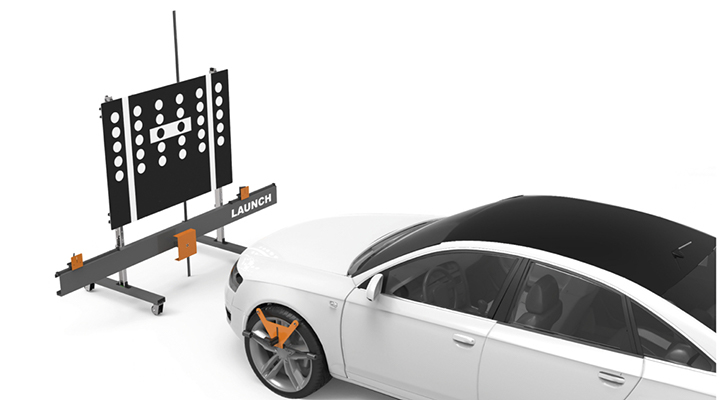 New cars will increasingly have cameras as a standard part of a suite of safety features. Here are two late model car makes incorporating this exciting new technology.
Mazda's new CX-5 has an advanced safety feature known as Driver Attention Alert (DAA). If you've been driving above 65km p/h for longer than 20mins, a forward sensing camera measures the distance to lane markings. The system will suggest a rest stop if the camera detects abnormal driver behaviour. Mazda also uses a Smart Brake Support (SBS) technology, a windscreen-mounted laser that works to detect vehicles suddenly stopping in front of the car.
Toyota's latest Rav4 and Hilux models have the Toyota Safety Sense (TSS) technology which includes a Lane Departure Alert to detect unintentional drift through its camera detecting yellow and white road markings, and also uses the camera, in combination with a radar sensor, to avoid collisions with vehicles or pedestrians. An alert warns you and then braking is assisted to provide the optimal chance of avoiding a crash.