Windscreen Crack & Chip Repairs
Fast Autoglass offers fast car window repair. We take care of all glass damage that occurs as a natural consequence of driving on the road.
When stones flick up and hit your vehicle's windscreen leaving a chip or crack, you should contact Fast Autoglass quickly on 0800 708 708. Our mobile or workshop-based auto glass repairs technicians can often resin-fill chips and cracks, stopping them from growing larger and resulting in the needs for a whole new windscreen.
Our windscreen chip repair and crack repairs are performed to meet AS/NZS2366.1 standard using a repair system that complies with AS/NZS2366.2 standard. A certificate of compliance is issued with all repairs we do that meet the standard required.
Fast Autoglass will carry out your car windscreen repairs with minimum fuss. Come on in, we're more than happy to give you a quote on the price for your windshield chip or crack repair. Find out your repair cost today.
We aim to get you and your vehicle back on the road as promptly and painlessly as possible.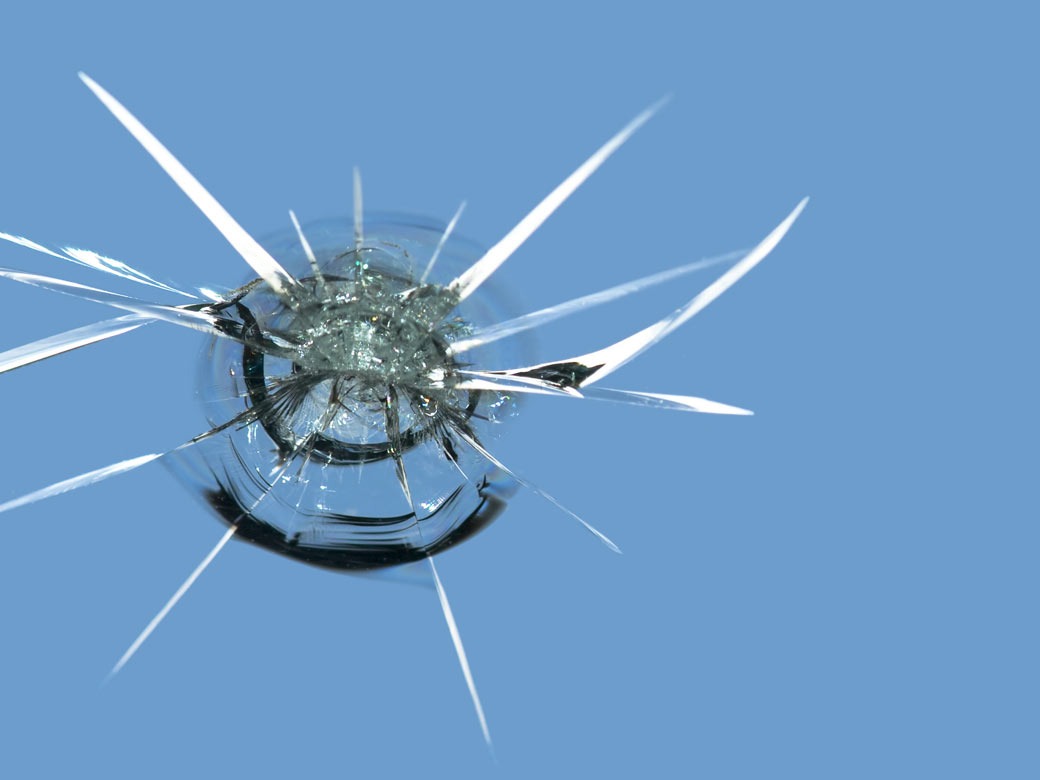 Book your CHIP/CRACK Repair
NZ Standard for Windscreen Repairs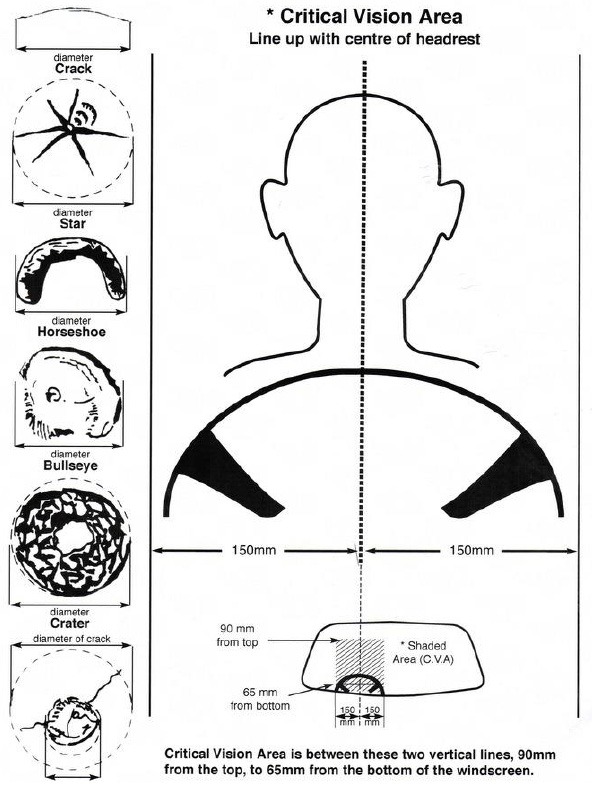 Pit/Crater
Maximum diameter 2mm in CVA or 5mm outside CVA

Bullseye
Maximum diameter 10mm in CVA or 20mm outside CVA

Star
Maximum diameter 15mm in CVA or 30mm outside CVA

Horseshoe
Maximum diameter 10mm in CVA or 25mm outside CVA

Crack
Maximum diameter 25mm in CVA or 350mm outside CVA

Combination Same Type
Diameter of the smallest circle around all incidences is measured and maximum diameter applied

Combination Different Types
Each type measured and maximum diameter applied seperately

Combination Same + Different
Diameters of the smallest circles around all incidences of same types are measured and maximum diameter applied

The standard does not allow repairs if:
A crack starts and finishes at the edge of the windscreen
The damage affects more than the outer layer of glass
The windscreen bonding layer has deteriorated
There are eight or more repairs on the windscreen
There is a previous repaired crack over 100mm
Two or more previous repairs are in the Critical Vision Area (CVA) and the new damage is in the CVA
An adjacent previous repair is in the overlay area and the new damage or previous repair is in the CVA