An auto glass repairer near you
Local Christchurch Windscreen Repairs and Replacements
Fast Autoglass can repair or replace your windscreen and we can do it FAST.
We offer the following services:
Windscreen Repair Christchurch
Windscreen Replacement Christchurch
Any Automotive Glass Repairs or Replacements Christchurch
If you live in Christchurch or the surrounding areas and have any broken glass on your car, we can repair or replace it. Fast Autoglass can replace any front windscreen as well as side and back windows.
Our great service doesn't stop at cars, at Fast Autoglass we specialise in glass for anything that moves. We can replace glass on all vehicles including:
Trucks
Buses
Motorhomes
Caravans
Farm Machinery
Excavation Equipment
Cranes
Forklifts
Recreational & Work Boats
and more!
We are so confident in our service that we provide a lifetime guarantee on our workmanship.
Windscreen Replacement Cost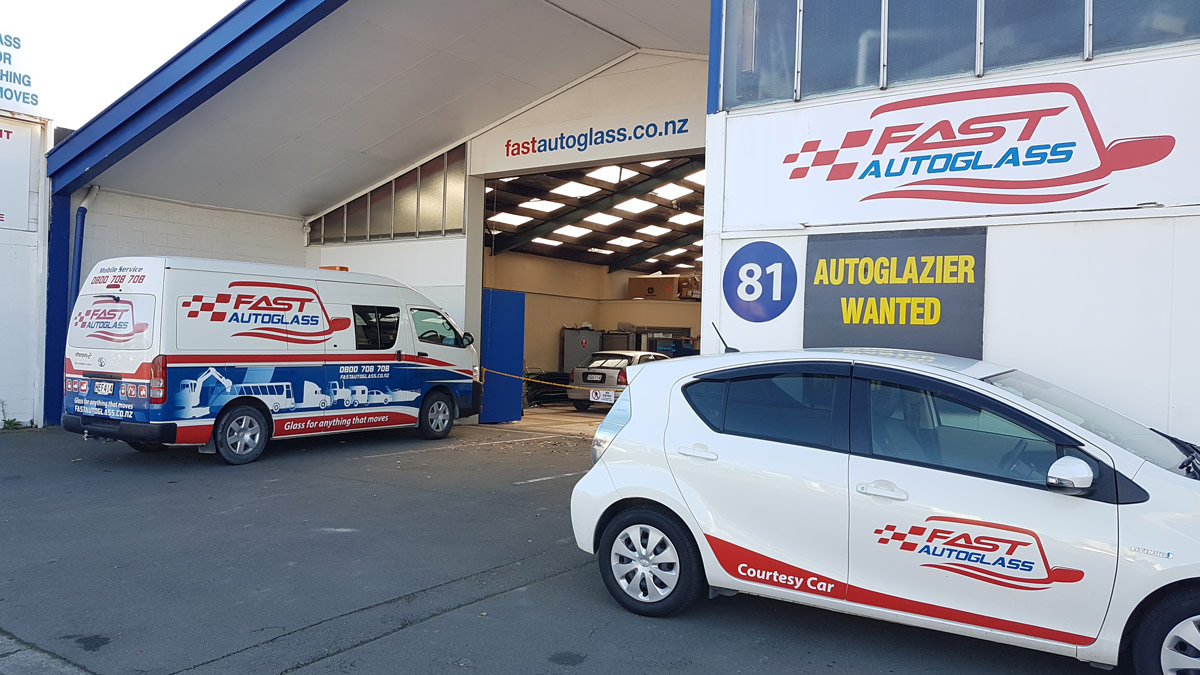 Fast Autoglass will have your old windscreen out and your new windscreen in ASAP. The key word – fast – is even in our name! Windscreen replacement prices range from $190+GST – $4,500+GST depending on the make and model of your vehicle.
The total cost also depends whether you have extras such as a rain sensor, ADAS, de-misters, solar glass, or acoustic glass.
Replacement time may be affected if the windscreen is available in New Zealand or if it has to be freighted from another country. Come and see us or give us a call, we're more than happy to give you a quote on your windscreen replacement.
If you have insurance, Fast Autoglass can help to make the insurance claim process easy for you. We're very experienced in dealing with all of New Zealand's car insurance companies on behalf of our customers. Learn about how we can help with your insurance claim.
Fast Autoglass can do repairs and replacements on practically any variety of automotive glass you can name, with a highly-competitive windscreen replacement cost. We welcome your enquiries on 0800 708 708 – we're here to help you.
From the Blog

A clean windscreen is crucial for safe driving, ensuring clear visibility and reducing glare, enhancing road safety for all. Continue Reading

Some tips to help you avoid interior windscreen fogging so you can enjoy a safer and more comfortable driving experience. Continue Reading